What We Do
We are a licensed general contractor providing nationwide contracting services. At HR Construction Group, fast-tracked commercial work is our specialty. Whether you need renovations, additions, or mechanical upgrades, the experts at HR Construction get it done right and get it done fast. We can meet tight deadlines and intricate specifications in even the most complex areas. Plus, we work discreetly and focus on creating minimal disturbances, so your guests won't be inconvenienced more than absolutely necessary.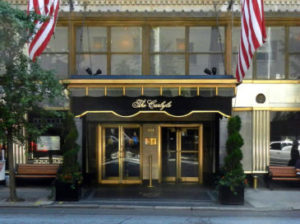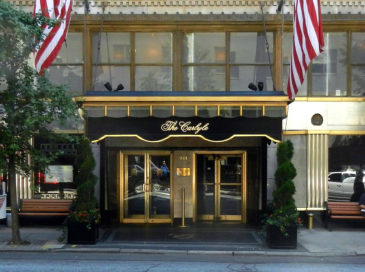 Our clients include a wide range of commercial businesses with investments in the hospitality industry, historic buildings, multifamily apartments and condos, restaurants, offices, and retail spaces around the country. We are predominantly rooted in hospitality construction services nationwide.
Some of our areas of expertise include:
Intricate construction projects: One point of pride at HR Construction is our ability to take on more detailed or intricate projects that many other contractors would turn down. We embrace the challenge and can accomplish these projects according to your unique needs.
Older building renovations: We can help bring your older or historic building forward in time with more modern renovation for structural, aesthetic, and functional purposes. Safety is of utmost importance, and we can help make sure your building meets current standards and appeals to 21st-century sensibilities.
Building restorations and repairs: Whether a building has been hit by storm damage or fallen into disarray, we can help restore it to its former glory — or better.
Property Improvement Plans (PIPs): We work with many major hotel chains and other businesses in implementing PIPs to help them continuously adapt and meet evolving property standards. These regular changes are often critical for aspects like guest satisfaction and revenue performance.
Low-risk estimates: We conduct thorough estimates and focus on delivering accurate quotes to minimize risk on your project and ensure you know just what it's going to cost. Our proposals include a Detailed Control Estimate and an overall Project Schedule, so you know just what the plan is.
Start-to-finish construction services: We can assist with many different steps of the construction process, including pre-construction services, construction management, design-build, closeout and warranty, and value-engineering when requested or needed.
Learn More About the Benefits of Hiring a GC
How We Do It
One factor contributing to HR Construction's reputation as a standout project management construction company is our creative, skilled, and trustworthy staff.
Everyone from management and leadership to our trusted subcontractors shows commitment to care with every project. We can meet a wide range of unique needs with a skilled staff of construction,
planning, and budgeting experts who make every effort to understand your goals and infuse quality into every aspect of the project.
Flexibility
We know that your business is a well-oiled machine. We take pride in our ability to work with your schedule and cause minimal disruption. We can provide accelerated timelines or work after your doors close.

Safety
Safety is of the utmost importance for our team. We won't cut corners and we abide by all applicable safety standards and requirements to ensure everyone on-site is well-protected. We've also adopted appropriate health and safety procedures in 2020 to do our part in curbing COVID-19 and keeping our team and subcontractors safe on the job site.
Dependability
With our thorough planning processes, attention to detail, and cost-effective design solutions, we can fast-track projects to get them done on time and within budget. Our low-risk estimations allow you to minimize uncertainty.
Featured Hospitality Construction Projects
Our highly skilled team works to deliver cost-effective and flexible services. These attributes come from our experience delivering nationwide fast-track construction projects that reduce disruptions. We know how to create confidence with our clients.
Visit our projects page or keep scrolling to see some examples of our hospitality construction services in DC, New York City, Arizona and more!

A Partnership with HR Construction
We deliver quality results with individualized care, all with minimal disruptions to your operations. To us, our customer's satisfaction is paramount. We are experts in our field and are fully committed to being the full-service general contractor that our clients deserve. Click through the links at the top of the page to explore our services and markets, or reach out to us if you'd like to request an estimate or learn more!