Multifamily Renovations
Multifamily buildings are living spaces where your clients come home to relax, recharge, and live their lives. They involve various levels of complexity, and HR Construction can handle it all. We construct living spaces representing the beautiful designs created by your interior design team, or we can partner with a design team in a design-build contract. Either way, we offer quality construction services for renovations, additions, new construction, and other types of work for commercial residences that include older and historical buildings being repositioned for multifamily housing.
Our multifamily construction approach includes a commitment to minimizing disruptions, costs, and the unexpected so that nothing stands between your tenants and "home sweet home." We offer a wide range of valuable services, like low-risk estimates, extensive safety measures, and cost controls. These services and our history of high-quality work promise a great experience that brings our clients back, again and again. Our clients have helped us build a thorough portfolio of multifamily projects.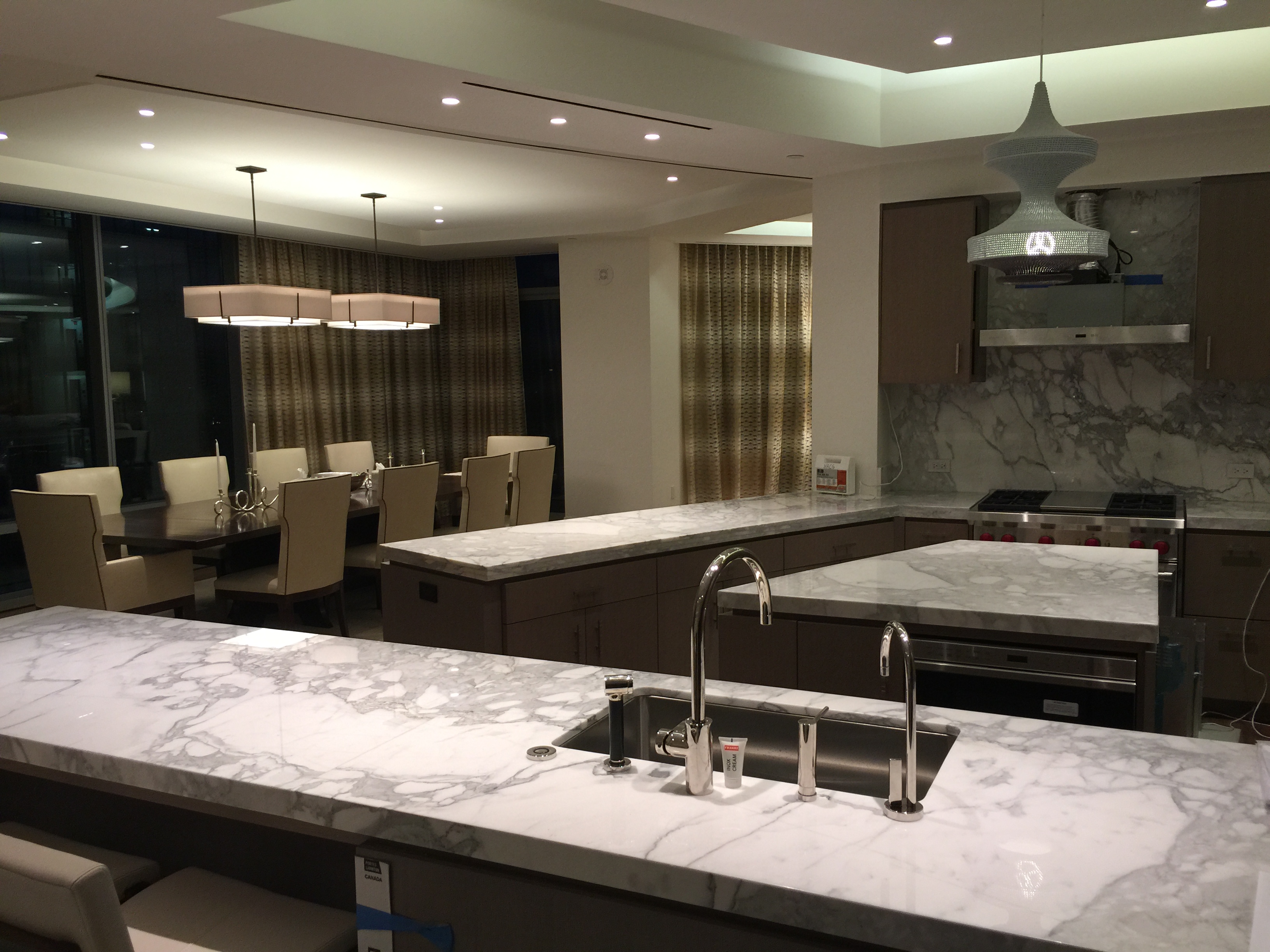 Our Areas of Expertise
When HR Construction is awarded a multifamily residence project, our skilled team of in-house experts and trusted subcontractors step in to help us meet high-quality standards, whether for a multi-story high-rise apartment building or a large single condominium. We work on nearly any part of a multifamily residence, including:
Interior renovations and additions
Exterior facades, entryways, Porte-cocheres, and structures
Exterior envelopes and windows
Lobbies and common areas, including corridors, fitness centers, and pools
Back-of-house facilities, such as laundry and boiler rooms
Landscaping
MEP modifications ad upgrades
Partner With Our Multifamily General Contractors Today
HR Construction delivers top-quality, minimally disruptive services for multifamily residences across a wide range of projects. We perform work nationwide in city buildings, urban environments, and rural locations that house hundreds of families or just a handful.
Our creative, skilled, and trustworthy staff believes in quality and strives for it in every part of the job. To speak with one of our experts and learn more about everything HR Construction has to offer for your multifamily project, reach out to us today at (301) 330-1650 or submit our online form. The right person will get back to you shortly!
The HR Construction Advantage
Our construction services include several guiding principles and services that help us ensure customer satisfaction and quality, both of which are paramount. These principles are:
Minimal disruptions: Whether it's happening in a lobby or a nearby unit, the interruptions and sounds of construction can be frustrating in any environment, but especially where you live. An out-of-commission elevator can easily ruin the day of someone carrying groceries. HR Construction understands the importance of minimally disruptive activity and does whatever it takes to make the experience easy for you, reducing the chance of unhappy tenants or revenue losses. Some of our strategies include fast-track schedules and working during the least invasive time of day.
Low-risk estimations: We aim to make our estimates as accurate as possible to minimize expensive change orders and help clients fully understand a project's costs. Our partners enjoy reliable, detailed control estimates and project timelines, so they know just what to expect and can better budget for it.
Safety plans: Safety and health are essential, and HR Construction plans accordingly. Our in-house safety team organizes thorough, regular inspections of construction sites, and we comply with all appropriate building codes and regulations for construction practices that promote everyone's safety.
Sustainable building practices: If you want to ensure a "green" build, HR Construction can help. Advertise eco-friendly building practices to future tenants and earn Leadership in Energy and Environmental Design (LEED) credits with a construction company that works toward a zero carbon footprint.