Construction in the Hospitality Industry
The hospitality industry is all about creating a positive experience for your guests. Construction work shouldn't get in the way of that. At HR Construction, meeting the needs of hospitality clients is second nature to us. We have extensive experience in executing multimillion-dollar renovations and additions with minimal interruptions and fast-tracked operations where needed.
We do this by working with a highly skilled in-house team and trusted subcontractors around the country. Careful management of our construction sites allows us to deliver confidence and quality with every project. Many of our clients come back time and again for additional projects once they've seen the exceptional work performed by HR Construction.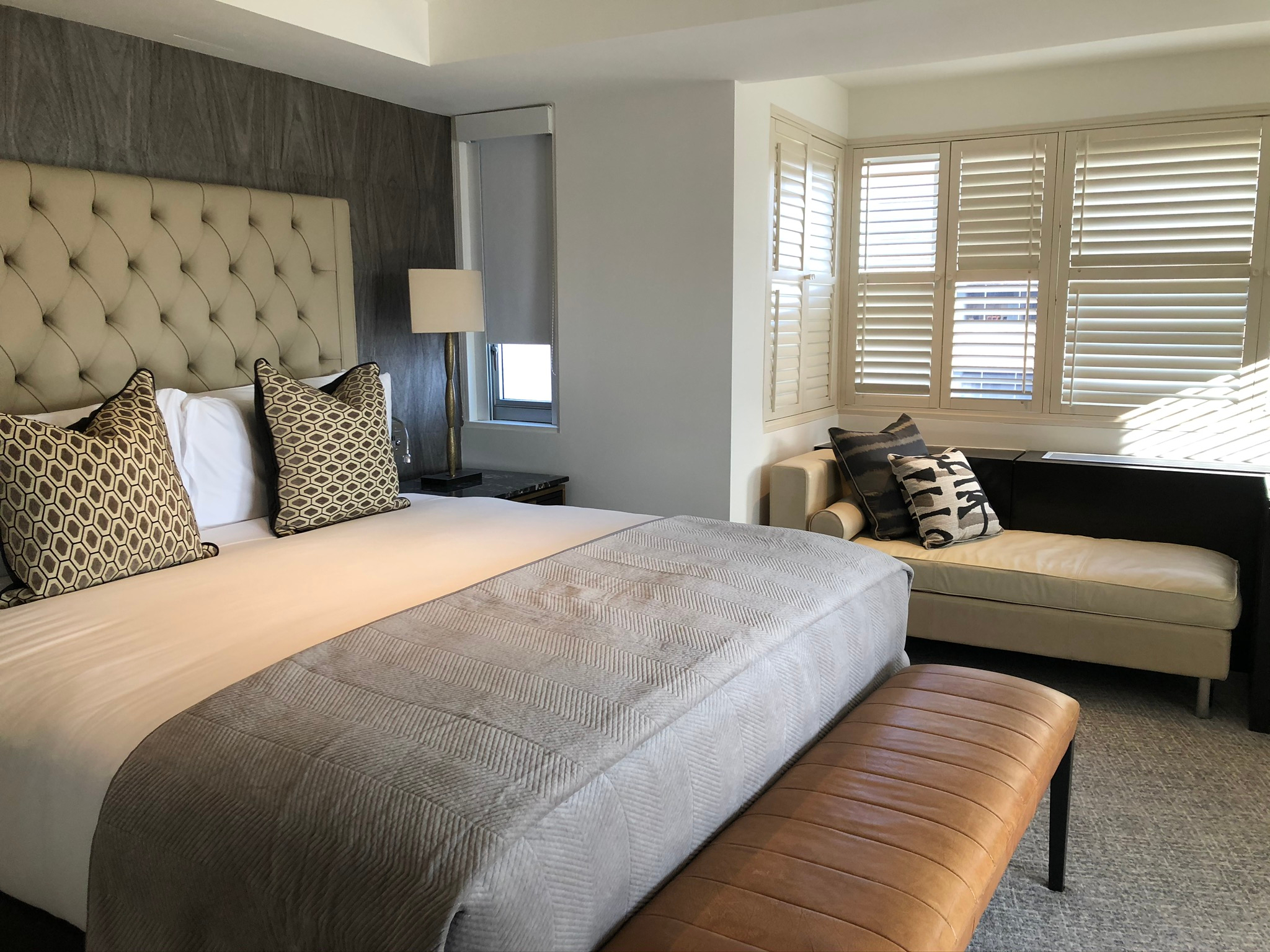 Our Areas of Expertise
Under the hospitality construction umbrella, we cover a wide range of projects across the country, including full-service and select-service options on upper-midscale, upscale, upper-upscale, boutique, unbranded, resorts, luxury, and 5-star properties, as well as older and historic buildings. We go where our clients take us, which will sometimes lead to smaller projects for our repeat clients. Whether you need us for a complete overhaul, a brand conversion, complex or simple renovations, HR Construction has the skills and experience to handle whatever job you have in the United States.
We work on all areas of a hotel, both inside and out, with services for:
Guestroom, suite, and corridor renovation
Restaurants and bars
Ballrooms, meeting rooms, and pre-function areas
Exterior façades and envelopes
Back-of-house improvements
Windows, entryways, and Porte-cocheres
Lobbies and check-in spaces
Modifications for the Americans with Disabilities Act (ADA)
MEP modifications and upgrades
While hotel renovations are a popular calling for HR Construction, such as property improvement plans (PIPs), we also do ground-up construction projects and help you bring a new hotel to life. We even work with first-tier general contractors as their sub-contractor to provide all the interior and exterior finish work to complete your hotel projects.
Contact Our Hospitality General Contractors Today
For non-disruptive, high-quality hospitality construction work, HR Construction is proud to be a trusted partner nationwide. We build experiences that are worth repeating. Whether you already have a request for a proposal or have questions about working with HR Construction, we're happy to help. Give us a call at (301) 330-1650 or fill out our online form, and we will be in touch as soon as possible.
The HR Construction Difference
HR Construction has both the expertise and the experience to provide quality results with minimal interruptions to your regular business operations. We've accomplished various projects that speak to our high-end skill set and expert team of management, field supervision, and administrative personnel. This team works alongside adept subcontractors and does whatever it takes to ensure complete customer satisfaction. Our customer's satisfaction is paramount.
When you work with HR Construction, you work with a company that has an exceptional record in hospitality settings. Our hotel renovation general contractors come complete with a wide range of skills and benefits including:
Minimal disruptions: We value your guests' experience and will do whatever it takes to minimize interruptions and limit revenue loss due to renovations. Tactics may include working during low-traffic hours and accelerated schedule options.
National service area: Many hotel chains have locations throughout the U.S., and HR Construction offers consistent quality and a trustworthy partnership for hotel construction services nationwide. You will work with the same company no matter where a hotel is located.
Low-risk estimation: Our estimations are comprehensive and very thorough. At times, we may not seem to be the lowest bid, but we are the lowest risk with very accurate contract estimates. We ensure our clients face as few changes as possible and have a reliable estimate of the project cost.
Sustainable building practices: We take several different measures to keep our carbon footprint down and aim to earn our clients Leadership in Energy and Environmental Design (LEED) credits where possible.