Infrastructure Specialty
If your commercial facility is looking to upgrade your infrastructure for modernized, practical design, and functionality, HR Construction can help. We bring buildings up to standard with services customized to your requirements.
We take pride in accepting intricate projects other construction companies might not because we're committed to embracing challenges and meeting your unique specifications. Whether you're looking for repair and restoration, older building modernization, start to finish services, or another project solution, we will work with you to realize your objectives.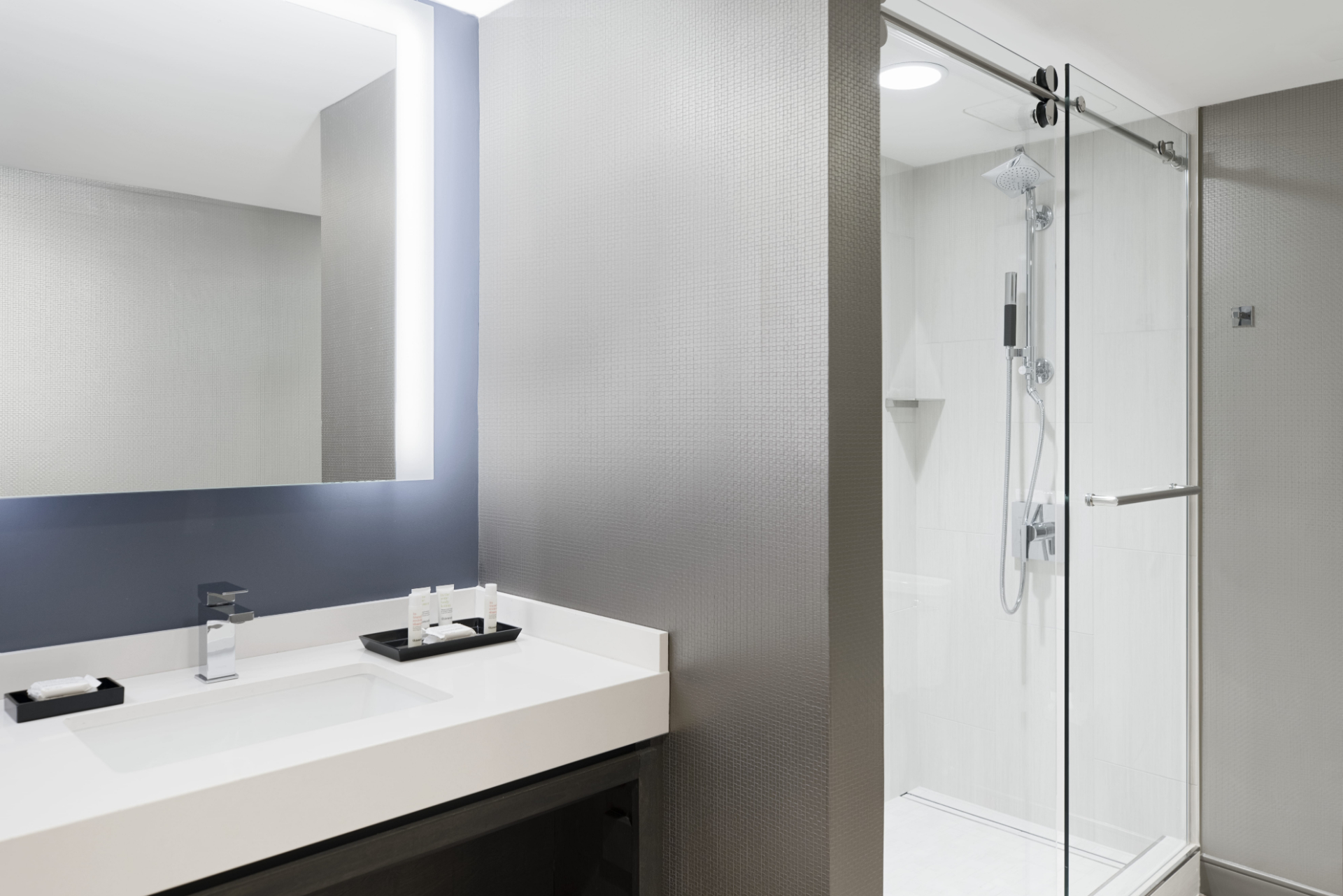 Commercial Infrastructure Construction Services
We offer various services to match your vision for property improvement and development. Whatever your requirements, we can provide services for upgrading and installing several different features in your building:
Elevators: To ensure accessibility for visitors and staff, we can install or upgrade elevators in your facility for safe transportation between floors.
Escalators: Make carrying loads and accessing upper levels of your commercial building easier and safer when you install or upgrade escalators.
Heating and cooling systems: We can install new heating and cooling systems in buildings that have aging systems or no heating and cooling at all. With an upgraded system, you'll be able to efficiently control the building temperature, use energy more efficiently, and keep staff and customers comfortable.
Mechanical systems: Create a safe, optimally running work environment when you update or install new mechanical systems for your facilities. You'll be able to ensure compliance with commercial building regulations and provide a more hospitable space for guests.
Electrical systems: Safety is a top priority for your building, and updated electrical systems are critical for protecting everyone who uses the facility.
Plumbing: From expanding facility capacities to updating old plumbing fixtures and systems, investing in your building's plumbing can ensure full compliance and help facilitate smooth operations day-to-day.
Our Infrastructure Construction Management Projects
At HR Construction, we've been honored to work on many exciting projects. One project we had the privilege of completing was for the Crystal City Marriott at Reagan National Airport. We provided hospitality infrastructure services to remodel 345 guestrooms along with 10 corridors and 12 ADA rooms. We handled structural repairs during the project, entirely replacing the building's PTAC system, and placing new plumbing fixture components in all the guest bathrooms.
When you partner with us, we strive to deliver flexibility to your needs, dependability for each requirement, and a firm commitment to safety for our clients and employees. We can install or repair critical safety systems, including dry pipe systems, wet pipe systems, sprinklers, fire alarms, and other components that protect your customers, staff, and property.
Choose HR Construction for Trusted Infrastructure Construction Services
As your infrastructure general manager, we're ready to work with you to deliver the solutions you want most at your facility. Our expert team consists of specialists in construction, planning, and budgeting to help you make your vision for a project into a reality.
For innovative solutions, industry expertise, and courteous service providers, choose HR Construction. If you'd like to learn more about our infrastructure construction services, reach out to our team today.